SEE HOW YOUR APP WILL WORK
ON ANY DEVICE
This module saves you time and makes it easier to create beautiful preview screenshots for your website, leaflets or APP publication section.
You can see the preview of your app in many different resolutions, horizontally and vertically.
It supports previews for:
iPhone 6s
iPhone 7s+
iPhone 8+
iPad mini
iPad Pro 12.9
Android S8
Android S8+
Samsung J7
Generic laptop
How to use :
1.) At any stage of developing your app navigate to Modules -> Device Preview.
2.) Click on the type of the operating system or brand of the devices. Select device model and wait for the preview to load.
3.) In order to toggle between Vertical and Horizontal position (where available) please click on the "Rotate Screen" button.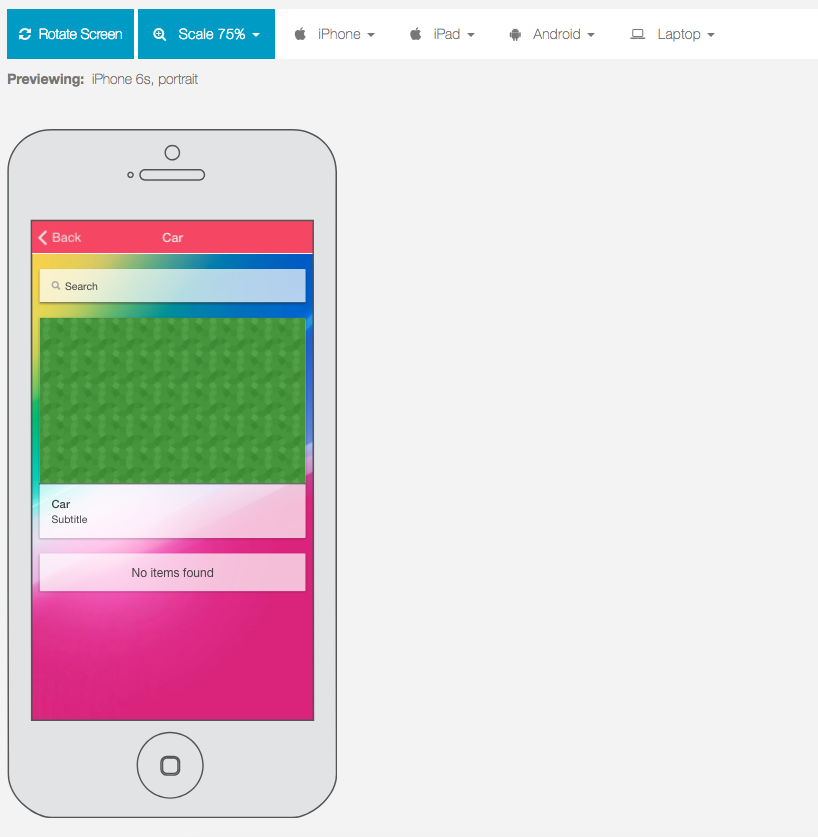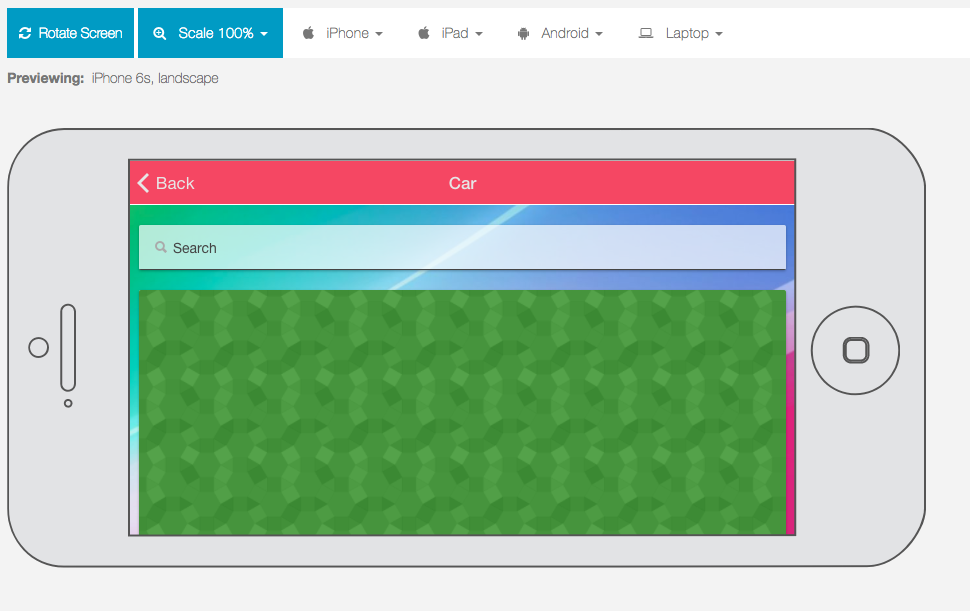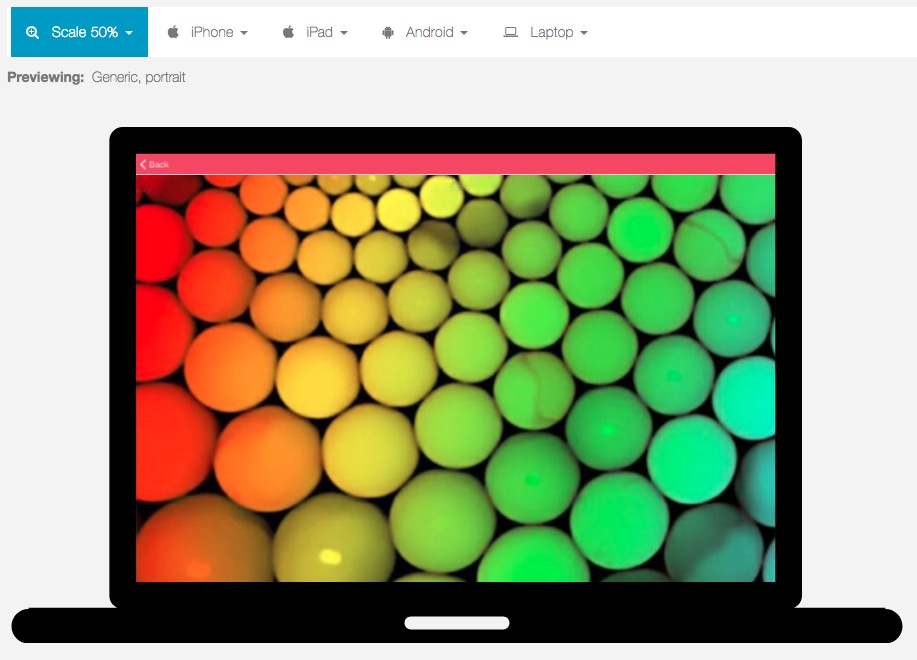 Coming soon:
more devices including Windows platform